refers to a wireless portable device with touchscreen technology. Tablet is smaller than the notebook computer. Tablets let you perform the same functions as traditional computers like internet surfing, connecting apps, using social media platforms, and so on. These models are really popular among students due to their portability, easy learning, parental controls, direct communication, creative touch, etc.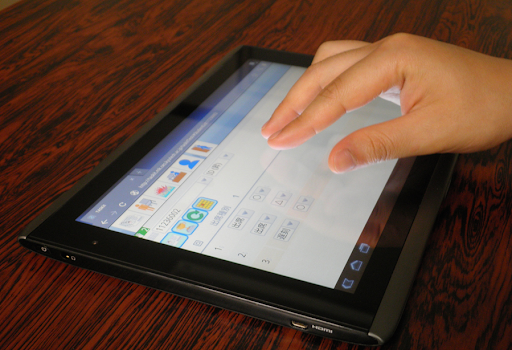 Go through the features of tablets:
Tablets allow students to easily learn their subjects. The device facilitates easy interaction that simultaneously increases their focus and confidence in a particular subject.
It assists students in learning new things in the ever-changing world.

Students can easily store their textbooks in digital form.

They can take the cross-reference from multiple resources available on the internet.
Parental control:
Parental controls refer to the features or software that enable parents or guardians to supervise children. Thanks to Android tablets, which consist of a variety of programs to block or filter websites with unwanted content.
With tablets, you're able to monitor your kids by –
Managing your kid's activities on search engines.

Blocking certain features of games.

Tracking your child's location.

Setting screen time limits.

Backing up your previous data.
Direct communication:
"Direct communication" refers to the way of conveying clear messages and instructions. It involves the process of sending messages without confusing the recipient.
Thanks to tablets, computers help students make connections with stakeholders, teachers, and others. This device allows smoother facilitation of digital data, which is prone to loss or damage.
Faster visualization:
A tablet inculcates scientific skills in students. Here's how?
Your kid can easily record video lectures.

He or she can use calculators

Weather apps act as a bonus

You can store study materials and open them with a click without lag.

You can get quick responses while operating your device.
Boosts creativity:
Creativity refers to the interaction between the learning environment and the attitudes or aptitudes of students. Tablets increase creativity in students with tasks like drawing, composing music, making films, recording videos, making podcasts, and so on.
Versatility:
Versatility refers to the potential of your device to perform multitasking while achieving full efficiency. Thanks to modern tablets that can be used as a slate, artist's canvas, worksheet, whiteboard, handwriting sheet, and so on. Students can easily edit videos with Kine Master, iMovie, Luma Fusion, and others.
You can easily transfer notes, research materials, etc.

W

atch and record videos.

R

ead more comfortably with bigger displays.
Portability:
A portable device is one of the models that can be easily carried. It is basically a small-form-factor computing device that is specially designed to fit your hands. They can be easily carried on field trips, study tours, and educational events.
Networking:
Networking refers to the process of exchanging information and ideas among individuals of the same community or common profession. It generally happens in informal social settings.
Tablets help in promoting networking due to the availability of great social networking tools Hootsuite, Meet Edgar, Sprout Social, Buffer, Agora pulse, and so on.
You can easily connect with more students through social media sites, educational tools, emails, and cloud-based applications.
With the continuous change in education, tablet computers allow students to keep track of the latest developments in the education sector. Additionally, the device smoothens the learning process with its features of networking, eLearning, visualization, quick response, etc.