What is a Crawler for a Website?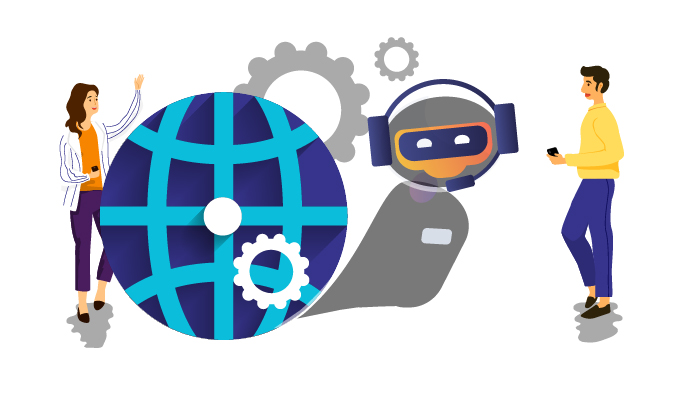 A website crawler is a program or script that automates the browsing of a website and improve website SEO.
Website crawlers are known by a variety of names, including spiders, robots, and bots, and all of these titles describe what they do: they explore the Internet to index content for search engines.
Search engines do not have any way of knowing what websites are available on the Internet. Before the computers can give the proper pages for keywords and phrases, or the terms users use to find a valuable page, they must crawl and index them.
1. Identify and Rectify Errors
It's vital to remember that a website crawler's top aim is to find problems on your site. Website crawlers may not be able to help you fix problems, but their primary purpose is to assist you in locating or identifying faults on your webpages. A good web crawler, on the other hand, should be able to correct these problems. It should be able to perform an in-depth crawl of your website in order to identify and fix critical technical errors (SEO audit). This will improve website SEO and improve its performance.
2. Generate Sitemaps
The term "sitemap" is rather self-explanatory. This aid all crawlers in determining the number of pages on a website. As a general rule, you should develop an XML sitemap that lists all of your pages in order of importance, as well as the frequency with which you want them crawled. XML sitemaps should be generated by your website crawler tool. Once the sitemap is built, upload it, and you've got yourself a comprehensive map for any search engine crawler to find your site's websites and how often they should be crawled.
A few things to keep in mind when using sitemaps:
If you create a new page or delete an existing one, make sure it is removed from the sitemap.
Make sure to include a link to your site in your robots.txt file.
If a page on your website is blocked from crawlers, it should also be removed from the sitemap.
3. Find Duplicates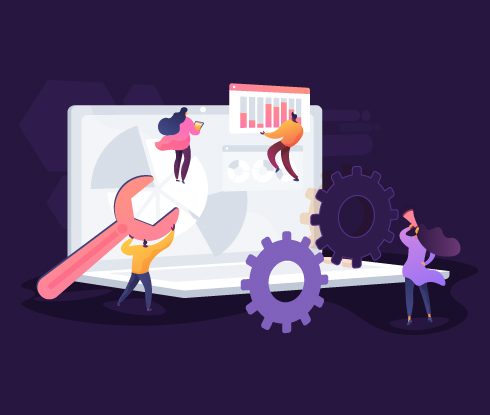 Because search engines can quickly detect duplicate content, copied content will reduce the rate of Google crawling.
Duplicate content demonstrates a lack of focus and uniqueness.
Search engines may ban your website or degrade your search engine ranks if your pages have duplicate material above a specific threshold.
Your website crawler should be able to detect duplicate or almost duplicate pages, as well as pages with a poor HTML to text ratio.
4. Improve Server Response and Website Load Time
'You should keep your server response time under 200ms,' Google says.
If Google is experiencing slow load times, your visitors are likely to experience the same.
It makes no difference whether or not your webpages are optimized for speed. Your pages will load slowly if your server response time is slow.
If this is the case, Google will make a note of it on the Google Search Console's 'crawl rate' page. It can be set to 'Faster.'
Additionally, make the most of your current hosting and optimize your site's cache.
Crawlers only have a limited amount of time to index your site. It won't have time to look at other pages if it spends too much time accessing your images or pdfs. Smaller pages with fewer photos and graphics will help your website load faster.
Keep in aware that crawlers may have issues with embedding video or audio. You may use a website crawler tool to see how quickly your pages are loading for visitors and enhance that by resolving mistakes and providing a good user experience. Analyze and improve the optimization status of mobile pages so that they load faster on mobile devices.
5. Identify Redirects and Broken Links
Your website's crawl rate and indexation speed will improve as a result of high-quality backlinks. It's also the most efficient strategy to improve your rankings and increase visitors.
Even in this case, white hat link building is a safe bet. Avoid borrowing, stealing, or purchasing connections.
Guest blogging, broken link building solutions, and resource links are the greatest ways to gain them.
A website crawler can help you figure out how many redirects your site has, as well as manage chains, loops, and temporary or permanent redirections. You may also uncover broken links on your website that are causing it to function poorly in order to improve its health and rank better.
Website Crawlers' Importance in Search Engine Optimization
In order for improve website SEO to work, web crawlers must be able to access and read pages. Crawling is how search engines discover your website for the first time, but crawling on a regular basis allows them to notice any updates you make and keep up with the freshness of your content.
You may think of website crawler behavior as a proactive measure to help you appear in search results and improve the user experience because it extends beyond the start of your SEO campaign.
Continue reading to learn more about the link between website crawlers and search engine optimization.
The Best Website Crawler Tool
NinjaSEO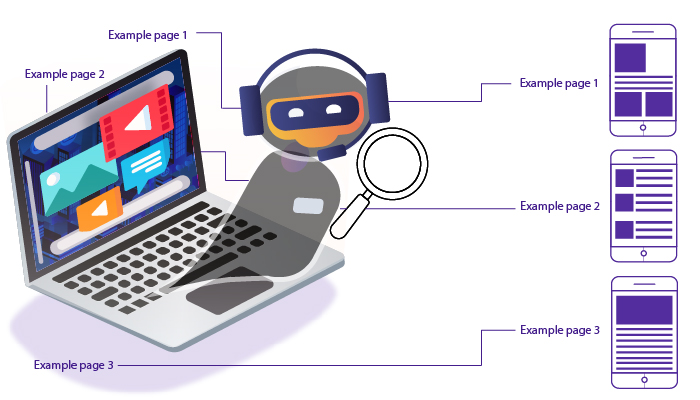 NinjaSEO was created by 500apps and can do an in-depth crawl of your website to detect faults and opportunities, as well as provide recommendations on how to improve website SEO performance.
This website crawler program enables thorough website auditing and error correction in order to boost performance.
Features
Look for broken links.
Examine the metadata
View the site's structure.
Produce XML Sitemaps
Locate Duplicates
Recognize Redirects
Tags for Audit Robots
JavaScripts are crawled.
Examine the Page Speed