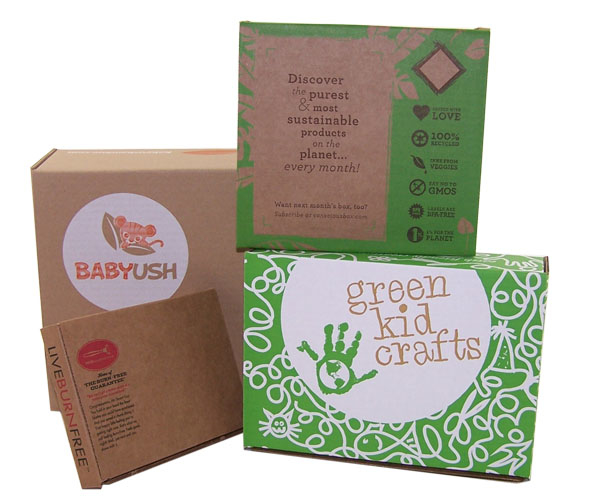 Extreme global warming and climate changes have occurred in the past few years that have led to increasing demands for recyclable packaging boxes.
Therefore, successful companies prefer sustainable packaging to act responsibly toward the environment. They try to reduce environmental pollution by recycling packaging waste.
Moving to eco-friendly boxes is necessary because they have no harmful impacts on the environment. Clear your concerns related to eco-friendly packaging by reading the below points.
Sustainable Packaging Materials:
Recyclable packaging boxes are manufactured using sustainable paper materials such as cardboard, cardstock, bud board, and Kraft. These papers vary in their thickness and texture but they have one thing in common and that is their biodegradable nature. They are extracted from natural resources i.e. Wood.
One can recycle them under normal conditions without using any toxins or chemicals that can prove havoc on our eco. That's why they are called eco-friendly packaging materials. Cardboard materials are the most preferred packaging materials because it provides maximum protection to heavy items placed inside them.
Harmless Organic Ink Prints:
The eco-friendly packaging boxes would be of no use if you use harmful chemicals or colors to print Recyclable Boxes. Therefore, apply organic inks that are friendly to your products, especially food products as well as the environment.
Recyclable packaging that uses little or no chemicals has a positive impact on the environment. Organic inks will reduce pollution, waste, and also energy consumption as they are easy to produce. The best inks are made of sustainable ingredients that are free of bioplastics, chemicals, or toxins.
Eco-Friendly Recycling Process:
Another perk of recyclable packaging boxes is that you don't need heavy machinery that can cause noise, land, or water pollution. The recycling of eco-friendly boxes is just a few-step process.
First, you need to sort out the packaging boxes of different kinds such as cardboard or Kraft. Later, you have to mix these paper materials with water to soften them. Then, filter this softened paper and mix it with more water to get the desired consistency. Lastly, roll, dry, and convert packaging paper into new packaging boxes. Thus, you can see that no chemicals or heavy machinery are required for recycling.
Robust and Solid Recyclable Boxes:
Don't even think about comparing the strength of recyclable cardboard boxes with plastic or any other packaging because they are no less than any other packaging boxes.
They are just as strong as other packaging boxes. The corrugation of multiple paper layers will satisfy the packaging needs of low-weight to heavy items.
The cardboard walls are sturdy enough to the protection of products against crushing and contamination. The Kraft boxes are also capable of protecting food or other delicate items against damage i.e. Insects, pests, and moisture.
One can add inserts and handles to the recyclable boxes to prevent shaking or collisions of products. Moreover, matte, glossy, and UV spot coatings are also available to guard against dust, wetness, and UV light respectively.
The Flexibility of Recyclable Packaging:
The eco-friendly packaging materials are easy to modify into any shape and size per your product's requirements as the recycling process is very easy. You will need a variety of boxes because it will be uncomfortable to fit every sort of product in one kind of packaging.
Therefore, the flexibility of recyclable packaging boxes allows you to style them per your needs. One can get unique packaging boxes that are attractive enough to beat competitors. You just have to consult a good packaging company that provides high-quality eco-friendly boxes of unique designs.
Some examples of recyclable packaging boxes are:
Corrugated boxes

Display boxes

Window boxes

Retail boxes

Makeup boxes

Gable boxes

Pillow boxes

Tuck end boxes

CBD boxes

Cube boxes

Sleeve boxes and many others.
Customize Per Business Needs:
Beat your rivals with Custom Recyclable Packaging Boxes printed with your brand as well as product details. However, prints these details using alluring fonts and colors to make a mark in viewers' minds.
The marketing details such as brand name and logo are essential to mention on the packaging. Then why not print these details using high-quality and artistic techniques? They are effective marketing tools for business promotion to boost sales and generate more profits.
For example, you can use CMYK and PMS coloring techniques to print the colors of your dreams. Furthermore, you can implement the embossing technique on the logo of a business to make it more prominent.
Get custom recyclable boxes of any shape, size, and style using die-cutting, window-cutting, PVC sheet, gluing, scoring, perforation, gold/silver foiling, and coating techniques. Furthermore, one can add eco-friendly transparent PVC sheets on the window cuts to enhance the appearance of the packaging.
Improves Brand Image:
You already know the damages non-recyclable packaging waste has done to our environment. That's why people are now looking for ways to reduce the damages. Come forward and help in eliminating environmental pollution by using recyclable packaging boxes. Wise brands prefer recyclable boxes and paste the "eco-friendly'' slogan on the packaging to impress buyers.
Moreover, eco-friendly boxes are perfect to prevent food, makeup, pharmaceutical, and other such products contamination because they are free of chemicals. They will your products demand and worth in customer's eye. Thus, recyclable packaging increases customer respect for your brand and they will become your loyal customers.